Olive Quartz Beads Wholesale
Olive Quartz is beautiful Olive color quartz.The gemstone is being treated in Brazil to get the color.
Olive Quartz is mined in the mines of Brazil.
Jindal Gems imports the rough directly from the mines of Brazil to its factory in jaipur where Semi precious gemstone beads are manufactured at wholesale rates to get best grade Olive Quartz Beads.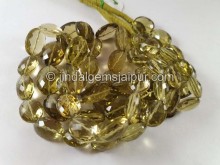 OLQZ2
Price : 75.00
Grade : AAA
Size : 13.5x17 To 16.8x21.2 MM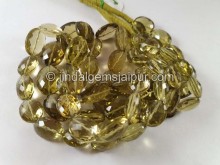 OLQZ1
Price : 45.00
Grade : AAA
Size : 10.7x13.5 To 15x21.2 MM